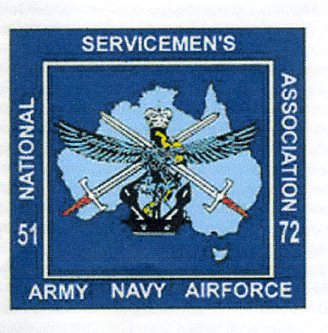 NSAA
In March 2010, The OTU Association joined the National Servicemen's Association of Australia as an affiliated body.
The NSAA was formed in 1987, and is the second largest ex-service association in Australia. It was the driving force behind the National Service Medal, and the $500,000 National Service Memorial at the Australian war Museum, which will be dedicated in September this year.
The NSAA is open to all who were conscripted between 1951 and 1972, and currently has a membership of over 15000 nashos.
All financial members of OTU Association are automatically members of NSAA, as part of your annual subscription pays your NSAA membership.
Currently Frank Miller and Roger Nation are elected to sit on the NSAA National Council.
More information about the NSAA can be found at their website:
www.nashoaustralia.org.au
Nominal Roll
In total over 287,000 National Servicemen served during the period 1951 to 1972, of whom 212 died on active service, 2 in Borneo, and 210 in Vietnam.
There is no official listing of National Servicemen. The NSAA is creating this ROLL and invites you to enrol your service details on it.
The ROLL is held on the NSAA Web Site. It will be there forever. You can search the ROLL for old mates and even contact them. Your children, grandchildren and even your great grandchildren will be able to search this ROLL and see your name, service number and details of your service.
It is only YOU who can add your name to this ROLL. To add your name to the Roll, visit the website,
www.nashonomroll.org
download the form and send it together with $5 to the specified address. Your entry will be added to this auspicious NOMINAL ROLL and you will receive an official certificate.
The ROLL is administered on behalf of the National Servicemen's Assn. of Australia Inc. by the Gold Coast North Branch.
OTU members are encouraged to register.