Los Angeles Times, 14 February 1992
Ft. Collins, Colorado. The pilot of a TV helicopter that crashed in icy waters was revived after his heart had stopped beating for up to 45 minutes, said doctors. Peter Peelgrane's (3/69) body temperature was 71.6 degrees – normal 98.6 – when he was taken into the emergency room at Poudre Valley Hospital, spokesman Mike Vogal said. Doctors said the cold water probably saved his life by effectively refrigerating his body. 'If this were a summer day and the water was warm, we wouldn't even try.' Dr. Mark Guadagnoli said. The 46 year-old pilot was in a critical condition Thursday but his heart was beating normally.
The Bell 206L-3 helicopter, owned by Denver station KUSA-TV, crashed Wednesday (13th February) into the ice-covered Horsetooth Reservoir, just west of Ft. Collins in heavy fog. The pilot was flying to Ft. Collins about 6 miles north of Denver, for scheduled maintenance, station officials said. Sonar located at least two bodies at the bottom of the reservoir. Authorities did not know whether there were two or three passengers aboard.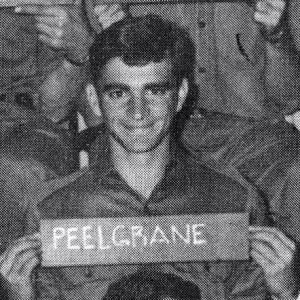 Pittsburg Post-Gazette, 10th July 1995
Peter Peelgrane, an Australian pilot who flew helicopters for Denver TV stations before he was seriously injured in a 1992 crash into the ice-covered Horsetooth Reservoir, died on Friday of pneumonia. He was 49. Two photographers on board the KUSA-TV Channel 9 helicopter with Mr. Peelgrane when its engine quit were killed in the crash near Fort Collins. By the time Mr Peelgrane was pulled from the icy waters 40 minutes after the crash his heart had stopped. He was in a coma for a month and suffered memory and speech loss.
The Sydney native learned to fly with the Australian Army, going on a number of rescue missions into the outback and helping the government map unchartered parts of the New Zealand jungle. He came to the United States in 1977 on a pilot exchange program and settled in Denver after leaving the service two years later. He started flying news helicopters for KMGH-TV Channel 7 in 1979, moving to KUSA 10 years later. Mr. Peelgrane is survived by his wife and five children.