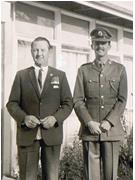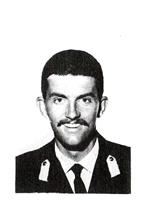 Anthony (Tony) Williams Parkes (4/69) was born in Melbourne on 2 January 1949. He completed his secondary education at Mentone Grammar School. Prior to National Service he was employed with Myer (Melbourne) as a Furniture Buyer. He graduated for OTU with Class 4/69 on 16 April 1970 and was posted to RAASC. He attended his Corps Training at the RAASC Centre before being posted to HQ CRAASC 3 DIV in June 1970.
Tony was an OTU Victorian Chapter member before moving to Queensland a few years ago, where he became a regular Queensland Chapter lunch attendee.  Tony and his wife Vivienne owned a ballooning business in the Gold Coast region and Tony was sometimes late arriving at the lunches as a result of late balloon landings.
Mick Hart reported that Tony was a "man for all seasons": open, considerate, met his difficulties with grace and humour and was genuine in his conversations and generally. He was great company and he will be sadly missed.  His selections of reds was always very acceptable. An enduring memory will be of Col Burg helping Tony home after a monthly lunch late last year.  It looked like a bit of mutual help.
Sadly, Tony died on Friday 25 January 2013 after a courageous fight against brain cancer. Tony's funeral was held at 11am on Friday 1 February 2013 at Allambe Memorial Park, Nerang-Broadbeach Road, Nerang
Above Left: Peter and Tony Parkes, ANZAC Day 1970.